An Online Encyclopedia of Roman Rulers and their Families
The DIR and ORB Ancient and Medieval Atlas
Christos Nüssli
---
City Maps
Note:In order to return to this page after viewing the maps of the various cities in the city atlas, hit the back space on your browser!
Topographical Maps of Selected Portions of the Ancient World
Note: The IAM Maps seem to work only with version 4.0 or greater of the Netscape Browser.
Selected Maps of the Interactive Ancient Mediterranean Project
Maps of the Roman Empire
The maps in this Antique and Medieval Atlas show the political status of Europe, Africa, and Asia at the beginning of each century from the First Century to the Fifteenth Century. If your web-connection is fast, you may choose to view the full-sized maps. If not, you can click on those parts of the maps below which you want to enlarge.
---
Europe 001 AD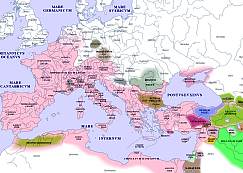 ---
Europe 100 AD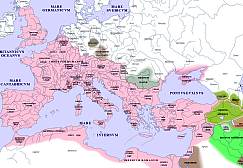 ---
Europe 200 AD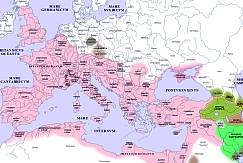 ---
Europe 300 AD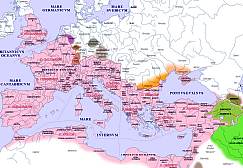 ---
Europe 400 AD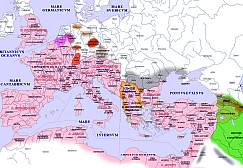 ---
Europe 500 AD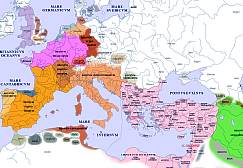 ---
Europe 600 AD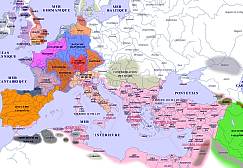 ---
Europe 700 AD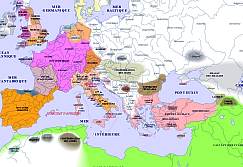 ---
Europe 800 AD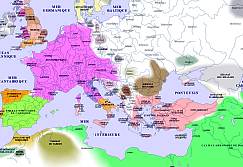 ---
Europe 900 AD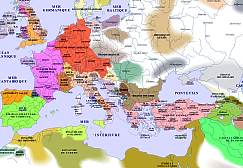 ---
Europe 1000 AD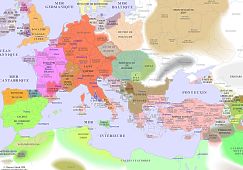 ---
Europe 1100 AD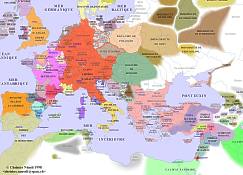 ---
Europe 1200 AD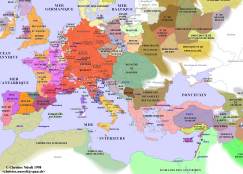 ---
Europe 1300 AD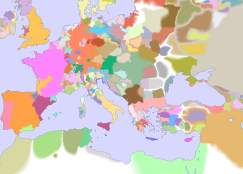 ---
Europe 1400 AD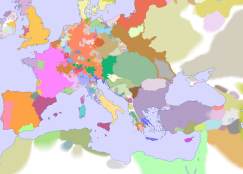 ---
Europe 1500 AD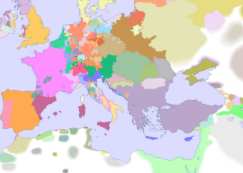 ---
These maps do not pretend to be absolutely accurate. It is important to notice that, during late antiquity and early middle age, "public power" and "boundaries" were not clear notions. Moreover our knowledge are often insufficient. Thus, many borders are blurred and the white areas show "unknown territories". Grey shades or grey-like shades point out nations where public power is unknown or imprecise.
---
Copyright (C) 1999, Christos Nüssli. This file may be copied on the condition that the entire contents,including the header and this copyright notice, remain intact.